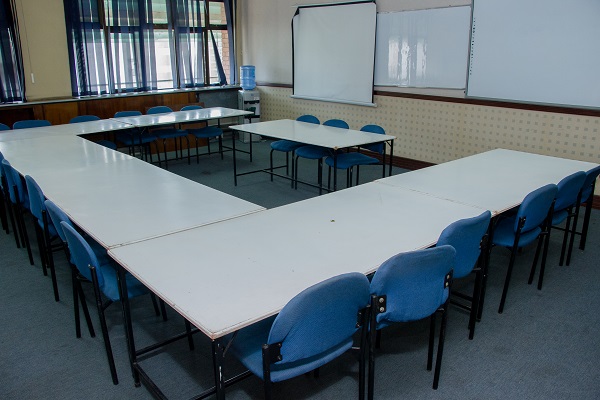 Are you looking to host a training session, a meeting or a workshop? Do you need a centrally-located venue for hire?
Our affordable training room in the middle of Harare Central Business District can accommodate up to 20 people
in a classroom format, or up to 50 people using a cinema-style setup.
Hire rates for the training room are:
US$20 per hour, or
US$100 per day
Training room hire should be confirmed and booked well in advance, as there is normally a high level of demand
for the facility.