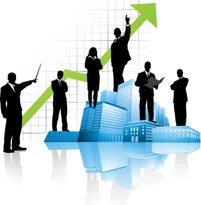 The SME Association of Zimbabwe is always keen to work with like-minded organisations in the SME development space in order to further the interests and aspirations of SMEs. We have worked with a number of Non-Governmental Organisations and International Agencies on projects to further develop the SME space. Some of these are featured below:
Major Programs
International Youth Foundation - Zimbabwe:Works
The SME Association of Zimbabwe was an Implementing Partner in the Zimbabwe:Works program for a period of one and a half years. We trained a total of 1 034 youths, mostly women, in entrepreneurship (business planning) and employability skills. Those trained in entrepreneurship were then referred to funding partners in order for them to access finance, while those trained in employability were placed in jobs primarily within the SME sector.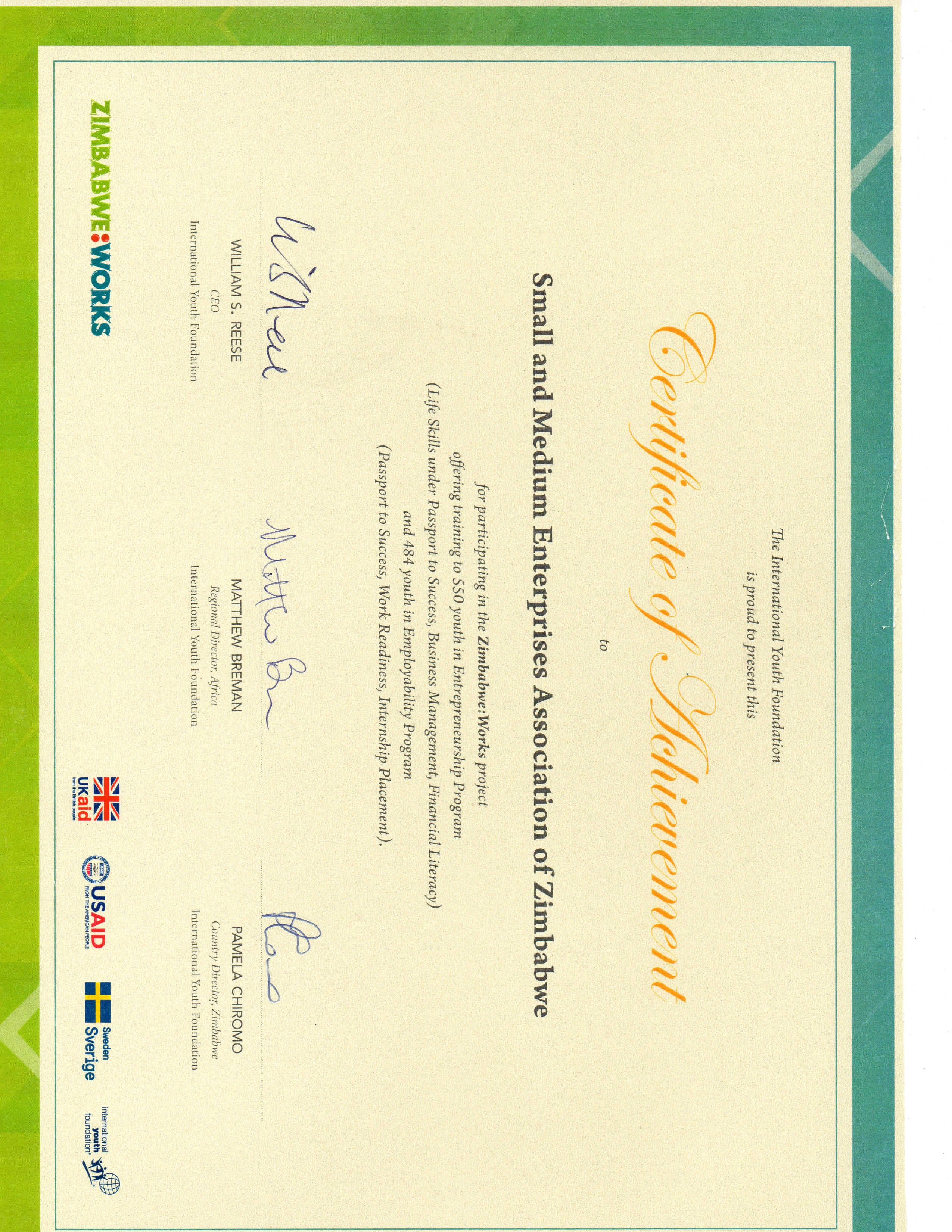 The SME Association of Zimbabwe was part of three Business Member Organisations (BMOs) that were involved in the Zimbabwe Corruption in Business Survey. The other two BMOs were the Zimbabwe National Chamber of Commerce (ZNCC), and the Confederation of Zimbabwe Industries (CZI). This involved sampling 400 of our members, and assisting in the research process to determine perceived levels of corruption in the country. The survey report can be downloaded by clicking here.
Assistory Roles
The SME Association of Zimbabwe assisted the FSD Africa team in their Design and Delivery Sprint program for Zimbabwe. This entailed marketing the program to potential participants, as well as adjudicating to select final beneficiaries from the program.
 SNV (2015-2016)
We assisted SNV in adjudication of final beneficiaries for their Agro-dealer program meant to empower smallholder farmers through linkages with larger-scale agro-dealers.
Engaging the Association

If your organisation is interested in partnering with the SME Association of Zimbabwe, please contact Farai Mutambanengwe on farai (at ) smeaz.org.zw and we will arrange to meet you. You can also visit our office and see Farai Mutambanengwe.
You can also sign up online using the link below.
Register as Development Partner