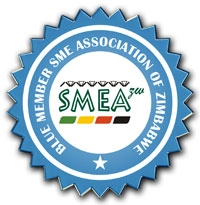 What is Registered membership?
Any potential entrepreneur, start-up, micro, small or medium enterprise is eligible for membership as a Registered member of the Association. It is also open to any other persons or organisations requiring information on the SME sector.
Cost
There is no charge for becoming a Registered member of the Association. This membership enables you to obtain up-to-the-minute information on issues relevant to your start-up, small or medium sized business.
Note, however that this membership category contains very limited services, and does not offer specific one-on-one services. 
Benefits
Registered membership keeps you updated with developments in the SME realm, as well as developments within the Association. You can attend the Association's free events (such as the networking events), but will pay a higher cost than paid-up members for attending paid events (training workshops, seminars, e.t.c) of the Association.
Registered members get the following benefits:
Free daily information on tenders available (full access only available to paid-up members).
Regular updates on available SME programs (government, development agencies, donors e.t.c).
Free attendance at business networking events, and other events that are indicated as open for Registered members
Free participation in donor-funded programs aimed at assisting SMEs (priority first given to paid up members, though).
Restrictions
Registered members are not eligible to:
Attend or vote at AGMs and closed members' events.
Receive any value-added (one-on-one) services from the Association.
Obligations

No membership fee is required for this registration, and there are no obligations attached.
Paid-up options
Once you have signed up as a Registered Member as indicated above, you can receive the full benefits of membership by proceeding to one of the paid membership options. Potential entrepreneurs who are not yet sure of what business they would want to do can register as Potential Start-ups, small enterprises can register as Premium members, while medium-sized members can register as Platinum members. Definitions of the two classes are available on the respective pages.