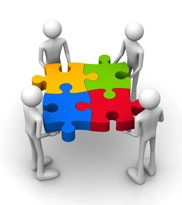 What is Potential Start-Up membership?
Potential Start-ups are aspiring entrepreneurs who have not yet started their business, but are looking to start in the near future. The membership is primarily aimed at coming up with a viable business idea, then converting that into  a business model and plan. It is for those who are not yet sure of what line of business they want to get into, or perhaps which point within a particular value chain would be best for them to get into. If you are looking for which business ideas in Zimbabwe would be suitable for you, then this membership category will be the most ideal.
Members in this category are not be registered in the business directory and cannot view tenders, but would be registered as users, and would be eligible to participate in the Association's programs just like other members.
Benefits
The primary purpose behind this membership category is to provide information and advice to aspiring entrepreneurs. In starting a business, it is important to set off on the right footing, and to ensure that you lay a proper foundation for the business. Mistakes made at the start often cannot be corrected later on, and most cases of start-up business failure are attributable to avoidable mistakes, which we endeavour to help you avoid.
Specific benefits within this category are:
Generate Your Business Idea training

This training is for those who would like to start a business, but are undecided about what sort of business to start, or perhaps which space within a particular field (value chain) would be best to start a business in. It helps you to explore which business ideas would work well in Zimbabwe, and to develop a viable business model around it.


Start Your Business training

This training assists you in coming up with a solid business plan on how you are going to start off your business. It also enables you to develop a growth strategy for that business right from inception.


Discounted fees for attending training workshops and seminars.
Advice and assistance in sourcing funding. Please note that start-up funding is generally very difficult to obtain, as most funders and investors want to finance businesses that have gained some sort of traction. Where possible, ensure you have enough capital to cover at least the first six months' expected running costs.
Seeking investors, for unique, high-potential ventures.
Assistance in finding suitable operating premises for your business, when it is ready to start.
Other benefits that the Association may, from time to time, become able to avail.
NB: PLEASE NOTE THAT POTENTIAL START-UP MEMBERSHIP DOES NOT GIVE ACCESS TO VIEW TENDERS.
Restrictions
An entrepreneur with a business already running will not qualify for this membership category, and once your business has commenced operations your Potential Start-Up membership ceases forthwith. You will at that point be expected to upgrade your subscription to become a Premium member.
Interested?
For Potential Start-up (Subscribed) membership you pay a once-off fee of US$50 or the equivalent in any other currency. The payment platform by default gives the US dollar price, but you can switch to ZWL by selecting the Paynow or Offline Payment option.
You can complete your registration online below, or alternatively, you can Visit our office to consult a Member Consultant who can guide you through the process.