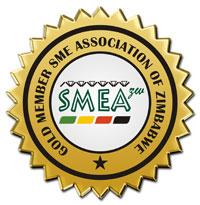 What is Platinum (Medium sized enterprise) membership?
 
Platinum (medium-sized enterprise) membership is open only to enterprises classified as medium sized enterprises (asset base over US$100 000 but not exceeding US$1 million, annual turnover exceeding US$240 000, but not exceeding US$3 million, and/or number of employees exceeding 20, but not more than 75).
 Benefits
In line with our mission to grow small and medium-sized enterprises into large corporations, our assistance to this category of membership is primarily aimed at growing them into large corporations. Should the entity not wish to pursue this option, we still provide support services to enable it to operate optimally at its desired size.
Similar to the Premium membership, Platinum members are entitled to one-on-one services that start with mapping out a specific growth strategy and action plan aimed at achieving their growth targets.
Platinum members are entitled to:
Marketing your products on the business directory and online shop (priority listing).
Inclusion in the business linkages program.
Access to tenders (detailed).
Automatic entry into the Local Legends competition under the medium-sized enterprises' category.
Access to tenders and assistance in tendering.
Assistance with seeking funding for your business through banks within our affiliate network and other funding entities.
Seeking investors for your business, where necessary.
Once active, assistance with listing on the SME stock exchange.
Participation in advanced training programs.
Discount on fees for attending the Association's business events and meetings.
Lobbying and advocacy services, where the Platinum member's issue is of a nature that affects several other members' operations.
Preferential access to funding and any other benefits sourced by the Association through its activities, up to a limit of US$1 million.
Attend and vote at general meetings of the Association. 
Election of your representative(s) into sub-committees and the Executive Committee of the Association.
Other benefits as the Association may from time to time decide to avail.

Click here to download/view a PDF summary of the different membership categories, and associated benefits.

Where relevant, access to membership benefits shall be on a seniority basis, with those who became members on earlier dates being given preferential access to subsequent members.
Restrictions

No business whose assets and/or turnover is below or above the thresholds stipulated in the eligibility section shall be allowed to be registered as a Platinum member.

How to become a Platinum member

For Platinum (medium-sized enterprise) membership you pay ZW$ 1 000 for the full year, or go on the monthly payment option, which is ZW$ 100 per month.
You can complete your registration online below, or alternatively, you can Visit our office to consult a Member Consultant who can guide you through the process.
Kindly note that the figures you will get when you register online are US dollar figures. If paying by RTGS/bond through offline payments, please use the figures given above.