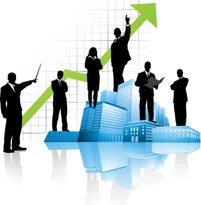 What is Affiliate membership?
Affiliate members are organisations or large corporations who fall outside of the definition of small or medium sized enterprises as defined by the Association, but have a vested interest in SME development, or are looking to do business with SMEs. Such organisations shall include members of the Association who have graduated to becoming large corporations, but are interested in retaining their links with the Association.
Benefits 
Affiliate membership gives large corporations and partners access to the Association and its SME members. Most corporate Affiliates are interested in marketing their products and developing business relationships, while partners are often looking to provide developmental services. As with other memberships, we meet on a one-on-one basis with Affiliates, to understand how exactly they would like to interact with the membership. We then develop a specific action plan for each Affiliate.
Specific benefits available to Affiliates include:
Featuring your banner adverts in our newsletters and on the website for free.
Direct marketing of your products/services to members of the Association.
Access to tenders (detailed).
Participation and distribution of marketing material at networking events and other free events.
Priority access to sponsorship marketing opportunities.
Additional benefits that we can provide include:
Assistance in coming up with SME-relevant products.
Development and execution of marketing and other SME strategies.
Market surveys using our database.
Outsourcing and cost-cutting.
Facilitating linkages between SMEs and Affiliates.
Assistance in creating micro-franchises for product distribution.
Restrictions
Affiliate members are not entitled to the benefits enjoyed by the actual SMEs, and do not have a vote in meetings of members. Their main benefit is the ability to access SMEs through our various platforms, and to participate in the Association's activities as a way of raising their corporate profile.
How to become an affiliate
If your organisation is interested in affiliate membership, please contact Farai Mutambanengwe on farai ( at) smeaz.org.zw or Whatsapp 0774 371180 and we will arrange to meet you. Affiliate (large corporate/other large organisations) membership is US$300 for the full year. We offer a monthly payment option for the annual subscription, which entails paying an initial US$10 setup fee plus first month subscription of US$30 (i.e. US$40 total initial payment), then US$30 per month thereafter. Please note that the monthly payment option is not a pay-as-you-use arrangement, but rather a credit facility where you are expected to pay every month for the full year. Monthly subscription payments in ZWL are also subject to review in line with prevailing inflationary trends.
The online payment platform by default gives the US dollar price, but you can switch to ZWL by selecting the Paynow or Offline Payment option.
If you want instant access to restricted pages, you can register online by selecting the relevant payment method below: