Highlights
The most prestigious SME awards ceremony in Zimbabwe
Merit-based awards to the most-improved SMEs in the Association
High visibility on social media and in traditional media
Maximum-impact advertising opportunities to the SME sector
Category and sector award sponsorships to meet different areas of interest
Legendary Partner
Our Legendary Partner for 2022 is Financial Securities Exchange Private Markets, a hi-tech platform for raising SME debt and equity funding. Finsec is part of the Escrow Group, which specialises in developing and running tech-driven exchange and trading platforms, as well as custodial services. Their GEMS portal is revolutionising the way in which SMEs will be able to raise funding.
Guest Speaker
Courtesy of the US Embassy, our Guest Speaker for the event will be Dr Dawn Batts, Ph.D. Her profile is as below:
Keynote Speaker - Dr Dawn Batts, Ph.D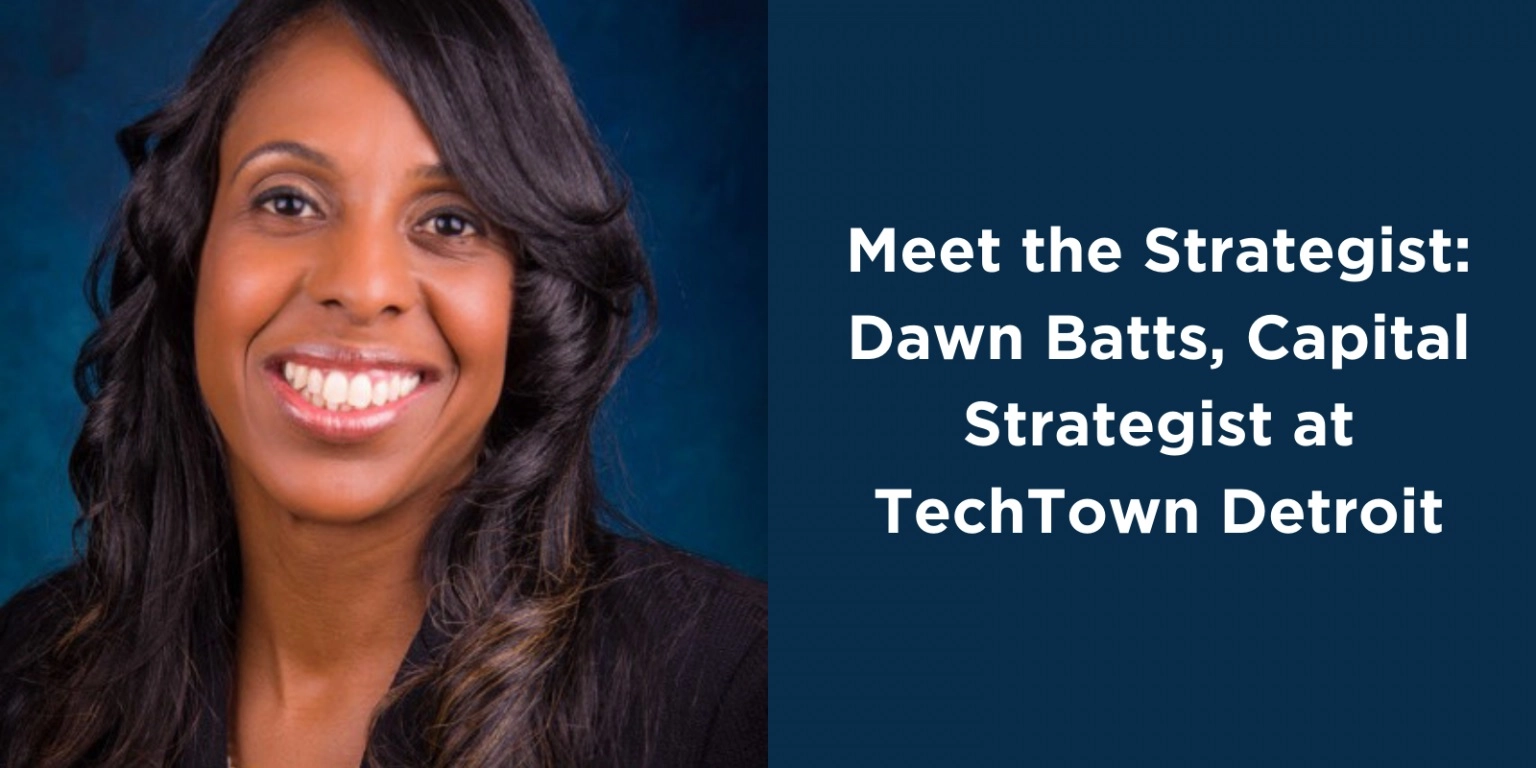 Dr. Dawn Batts has over two decades of experience, analyzing business opportunities, developing and implementing strategic plans, and managing their subsequent operations and compliance processes. Her diverse professional experiences and extensive research have led to her solutions-based approach in addressing the myriad of factors causing the economic disparity between women and men. Dawn's research investigates how macro narratives influence women's perceptions and experiences of gender equality in the United States and China.
As a Capital Strategist for Tech Town - Detroit's entrepreneurship hub - Dawn secures and aligns resources that help Detroit-based entrepreneurs achieve the vision and goals of their businesses. She extends that work as a co-founder of Commune Angels, a diverse community of investors who seed scalable consumer, enterprise and life science companies that transform lives. She has recently been appointed to the Michigan Early Stage Venture Investment Corporation Board of Directors by Governor Whitmer,
Dawn received a B.A. in Accounting from Michigan State University, her MBA from the Ross School of Business at the University of Michigan, and her PhD in Anthropology from Wayne State University.
Brief
The SME Association of Zimbabwe in partnership with the Financial Securities Exchange Private Markets is proud to be hosting the third edition of its prestigious awards ceremony, known as the "Local Legends Awards", in recognition of the heroic efforts made by entrepreneurs in forming and growing their businesses. Awards are given to members who would have excelled in specific aspects of growing their businesses. The key award categories are:
Start-up, small and medium enterprise of the year
Youth and woman-led enterprise of the year
Sector/Value chain awards
Customer Service
Product Quality
Branding
Accounting & Internal Controls
Compliance
Risk Management
Employee Wellness
Corporate Governance
Community Impact
Innovation
Sustainable Business
Exporting
Self-development
Networking
Transition
This year's event will be on Thursday 1 December 2022 at the Rainbow Towers Hotel in Harare. It will be held under the theme: "Growth & Acceleration Under Uncertainty – Embracing Digital Transformation". This theme seeks to highlight the importance of maintaining focus and drive towards growth, even under adverse circumstances, and the central role of digitalization in achieving such growth.
Local Legends Awards 2021
The Local Legends Awards 2021 photo gallery is available here. We had as guest of honour the Minister of Women Affairs, Community Development & SMEs, who was also awarded the first Local Legends Lifetime Award. She was represented at the event by the Permanent Secretary of the Ministry, as well as the Chief Director and Head of Legal Affairs of the Ministry. The top overall winner was Moneymart Finance, with Boardex and Teamview being first and second runners up respectively. The event was oversubscribed, with over 125 guests attending. It was also widely covered in the local media. 
The full list of winners for Local Legends 2021 is available on this page.
Event format
The event is profiled as both an awards ceremony but also an opportunity for networking and celebration of the year passed. Whilst the central activity will be celebration of the winners in the various categories, our guest speaker will  provide valuable insights into the issues of business acceleration and digital transformation respectively.
There will be opportunity for marketing slots and brand placements both for our SMEs as well as for main sponsors. Specifics of brand placement opportunities are available on request. You can contact us via Whatsapp by clicking here.

Attendance
Attendance to the event is open to all, especially SMEs and those who have an interest in the SMEs sector. Bookings can be made by registering on this form. You can also get in touch with us via Whatsapp or by calling 0774 371180. The cost per individual is US$50 for paid-up members of the Association, and US$60 for those who are not paid-up members. Corporate tables can also be booked, which will give you the opportunity to also have your banners in the venue. A corporate table will be for 8 people.

Event profile
We will be marketing the event primarily through social media platforms (in line with embracing digital transformation) as well as within our own network of over 7 000 registered members. The event will incorporate our members from Bulawayo, Gweru and other cities and towns.
There will be high brand visibility for participating sponsors both in the run-up to the event, and at the awards ceremony itself. Our last event had over 100 attendees and we are expecting more SMEs to attend this year's event. 
SPONSORSHIP
We invite sponsors to join us and enable us to make this event a truly memorable one. There are differing sizes of sponsorship categories to suit everyone. Sponsorship will provide benefits both in terms of the run-up to the event, but also even post-event. This is the only awards ceremony which recognizes upcoming, growing SMEs and therefore brands that are looking to interface with such high performers will do well to associate with the event.
Details are as below:
Main sponsorship category
Our first option is to engage a primary sponsor (Legendary Partner) with whom we can work extensively to develop the concept for this year's awards. A Legendary Partner will have brand ownership over the event, and will also be featured extensively in our pre- and post-event marketing, as well as at the event itself. A Legendary Partner will need to have at least US$5 000 budgeted for the sponsorship.
Should we not have a Legendary Partner taking up the entire event, we can have Diamond Sponsors who will sponsor the event to the tune of US$2 500 each. We can have a maximum of two Diamond Sponsors taking up the event, or a single Diamond Sponsor and other lower tier sponsors also coming on board.
Category Awards Sponsorship
One of the key features of the event is the category sponsorship opportunities. Our award categories are based on specific areas that SMEs need to work on in order to grow their businesses. We have, for example, awards for improvement in compliance, record-keeping, staff welfare, product quality, internal controls, marketing and branding, self-improvement, risk management practices e.t.c
You can therefore pick a category award that is relevant to your line of business. A bank may therefore choose to award the best in compliance (opening bank accounts, registering with tax authorities e.t.c), an insurance company may choose to award the best risk management practices, an accounting firm may choose the internal controls award e.t.c
Category award sponsorship is US$250 per category, and it comes with benefits as shown in the Sponsorship Packages attachment. There will be a winner, and two runners up per category.
Award adjudication
Award adjudication will be a transparent process involving the Association as well as the award sponsors. Our process of assisting members to grow their businesses entails coming up with an Action Plan, which members are then expected to execute over the course of the year. We will therefore shortlist members that would have carried out particular steps that are related to the award category, from which a winner and runners up will be chosen.
The award sponsor will then be involved, together with the Association, in selecting the final winner as well as the runners up. The award sponsor will present their award on the day.
How to secure sponsorship or an award
To secure yourself as a sponsor whether as Legendary Partner, Diamond Sponsor or Category Award Sponsor, kindly contact us via Whatsapp by clicking here. We will require that you pay a non-refundable commitment fee of 20% of the sponsorship amount or $200 (whichever is the lesser), with the remaining balance being due by 24 November 2022.
If you are coming in as Legendary Partner or Diamond Sponsor, we will need to agree on specific details, including payment modalities. Most payments for these categories will be done to specific third-party service providers, according to their requirements.
Please note that you will only be confirmed as a sponsor upon payment of the commitment fee. Category award sponsorship will be given on a first-come-first-served basis.

Conclusion
This year's Local Legends awards ceremony will indeed be legendary, as we can only improve on the last events, based on our learning experience. Award categories are likely to be snapped up quickly, therefore we would urge that you confirm your participation sooner rather than later. Get in touch, and we can get the ball rolling.