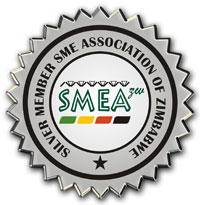 What is premium (small enterprise) membership?
 
A Registered or Potential Entrepreneur member shall become a Premium (small enterprise) member upon payment of the relevant Premium subscription, as laid out in the By-laws. Premium membership shall be open only to enterprises classified as small enterprises (asset base less than US$100 000, or annual turnover less than US$240 000).
Benefits
Our membership primarily provides one-on-one mentorship to help grow your business from small to medium, and finally large corporation. We have a tested process that helps take your business from where you are, to when you achieve your business' vision.
Some of the benefits and areas where the Association can assist Premium members are:
Training in Growth Strategy formulation, and Business Planning
Marketing your products on the business directory and online shop.
Developing an effective Marketing Strategy to grow your business from small to medium-sized.
Access to tenders (detailed).
Inclusion in the business linkages program.
Business skills training to enhance your competence in effectively running and growing your business.
Automatic entry into the Local Legends competition.
Assistance with seeking funding for your business through banks within our affiliate network.
Assistance with seeking investors for your business.
Discount on fees for attending the Association's business events and meetings.
Lobbying and advocacy services, where the Premium member's issue is of a nature that affects several other members' operations.
Preferential access to funding and any other benefits sourced by the Association through its activities, up to a limit of US$50 000.
Assistance with seeking suitable infrastructure for your business.
Attend and vote at general meetings of the Association.
Election of their representative(s) into sub-committees and the Executive Committee of the Association.
Other additional benefits that the Association may from time to time unveil.
 Restrictions

No business whose assets and/or turnover exceed the threshold stipulated in the eligibility section shall be allowed to be registered as a Premium (small enterprise) member. Should your assets and/or turnover exceed the threshold, you should register as a Platinum member.
 
How to become a Premium member

For Premium (small enterprise) membership you can pay ZW$14 000 for the full year, or you can go on the monthly payment option which entails an initial ZW$1 400 joining/registration fee plus ZW$1 400 first month subscription (i.e. ZW$2 800 initial payment, in total), then ZW$1 400 a month thereafter. Payments can be made in foreign currency using the prevailing exchange rate (special discounts apply for US dollar payments).
You can complete your registration online below, or alternatively, you can visit our office to speak to a Member Consultant who can guide you through the process.