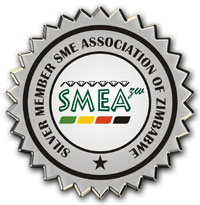 What is premium membership?
 
A Registered or Subscribed member shall become a Premium member upon payment of the relevant Premium subscription, as laid out in the By-laws. Premium membership shall be open only to enterprises classified as small enterprises (asset base less than US$100 000, or annual turnover less than US$240 000).
Benefits
Upon becoming a premium member, we will visit your business and have a one-on-one strategy meeting with you, so that we understand your specific needs. We will then agree with you on an action program to ensure your business goes to where you would like it to be. 
Specific benefits and areas where the Association can assist Premium members are:
Marketing your products on the business directory and online shop (priority listing).
Inclusion in the business linkages program.
Automatic entry into the Local Legends competition.
Assistance with seeking funding for your business through banks within our affiliate network.
Seeking investors for your business.
Discounted fees for participating in our training programs.
Discount on fees for attending the Association's business events and meetings.
Lobbying and advocacy services, where the Premium member's issue is of a nature that affects several other members' operations.
Preferential access to funding and any other benefits sourced by the Association through its activities, up to a limit of US$100 000.
Assistance with seeking suitable accommodation for your business.
Attend and vote at general meetings of the Association.
Election of their representative(s) into sub-committees and the Executive Committee of the Association.
Other additional benefits that the Association may from time to time unveil.

Where relevant, access to membership benefits shall be on a seniority basis, with those who became members on earlier dates being given preferential access to members who joined subsequently.
Restrictions

No business whose assets and/or turnover exceed the threshold stipulated in the eligibility section shall be allowed to be registered as a Premium member. Should your assets and/or turnover exceed the threshold, you should register as a Platinum member.
 
How to become a Premium member
 
If you are not signed up as a Registered member, you will need to complete registration details, as outlined here.
You then need to pay the stipulated Premium subscription, as laid out in the By-laws. Payment details are outlined below.
Notify us of your payment, if done directly to the bank.
Interested?

To become a Premium member you can pay a monthly subscription of $10 (initial registration is $20, then $10 per month thereafter), or $100 for a full year. Note that monthly subscriptions are subject to change without notice, while payment of an annual subscription will fix the cost for one full calendar year. For payment modalities, click here